By Graeme Craig, Senior Industrial Issues Executive at the British Plastics Federation (BPF)
When it comes to work-related stress, the link between wellness in the workplace and business performance is well documented. But for some businesses (particularly SMEs), having the resources and capability to create a culture of inclusivity and engagement to both attract and keep talent can be a challenge.
So before your next round of recruitment, here are some questions you should be asking yourself:
What does it mean to be a good employer?
Here's the easy answer: ask your staff.
Ok, perhaps it's not that easy, but it's a good start. Your team will have pretty strong opinions of you as an employer, but they might not be happy to share them. If that's the case, then you have a problem. My guess is that if you are reading this then you must at least be working towards improvement and that you understand the value of employee wellbeing. And if you're reading this in the hope of finding all the answers, then I should warn you, all I have is more questions.
As the leading trade association for the UK plastics industry, the British Plastics Federation (BPF) is the world's longest-running plastics trade association. We have more than 500 member companies that span the entire plastics supply chain and our Industrial Health & Safety Committee engages businesses of every size.
We annually record the sector's accident statistics, but this only tells us part of the picture.
The BPF also monitors the business conditions in which our members operate. And if you haven't heard, they are pretty tough.
Perhaps the question we should be asking is:
When we are living through an age of increased cost-of-living pressures, uncertainty, post-Covid anxiety, and energy crises, (add your own catastrophes as you will), how can we be happy?
Spotting the signs of stress in the workplace
To be honest, I'm not sure anyone has the answer to that one. But I do know that even the best employers have exactly the same issues. We all face similar hardships every day and it looks like we (UK manufacturing) may be under the cosh for some time. At every level organisations and businesses are facing difficult questions in challenging times. And that's exactly where we begin supporting employees: at every level.
A top-down strategy ensures that wellbeing is taken seriously by senior managers and communicated to every part of the business. It also challenges the head honchos to consider how their management style affects their employees and the wider culture of the organisation.
What does your company culture mean for your people?
Cliché alert: employees are the heart and soul of the organisation.
Let's put that another way – your people are business-critical. Your company's values, goals and commitments should serve your staff just as much as they serve your clients.
When everything is hunky dory, it should be easier to schedule workflows according to demand and measure output and efficiency more easily to grow the business. The organisation will run like a well-oiled machine. But machines can and do, break down from time to time. Therefore, the care and maintenance programme for your machinery must also extend to your staff.
As I write this, the job market is weighted towards the job seeker. In the past ten years or so, we have seen a dramatic rise in cases of work-related stress and mental health problems. In parallel with that rise is an increase in mental health awareness. There is now a culture of workplace wellness that is expected by potential employees. Work-life balance is a key factor in choosing an employer. Some studies have shown that it is the second most important factor when considering a new role.
Is your business fit for the job market?
Cliché alert: employees are the heart and soul of the organisation.
'Work-life balance' is a term that's been around for a long time, but it is more relevant than ever. A good work-life balance indicates the wellbeing culture of the organisation. To attract new talent you must be able to demonstrate your ability to look after your existing people.
And so, circling back to where we started, here's the most important question anyone can ask you…
 Are YOU a good employer?
This is not a rhetorical question. Be honest – as it stands right now if you were a potential recruit, would you choose your company over the same job offer from one of your competitors?
If it's a yes, then you need to be prepared to answer that question to sell your company to the best candidates before they're snapped up elsewhere.
…but if the answer is no, then I think it's time to do something about it.
More about Graeme…
Graeme Craig has worked in several industries in production and contracting. For over twenty years he has at various times, represented UK building services, the steel industry, and now plastics at home and overseas. He is also a published fiction author.
More about BPF…
The British Plastics Federation (BPF) is the world's longest-running plastics trade association, and has represented and promoted the UK plastics industry since 1933. It has over 500 member companies that span the entire plastics supply chain including plastics recyclers, polymer suppliers and distributors, additive suppliers, service providers, plastics processors, packaging manufacturers, equipment suppliers and more. The BPF groups represent over 80% of the UK plastics industry by turnover. www.bpf.co.uk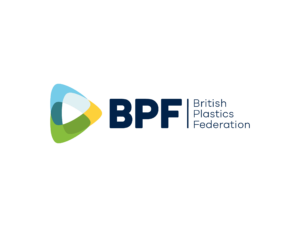 https://workright.campaign.gov.uk/wp-content/uploads/2023/01/Graeme-Craig-Square.jpg
1080
1080
phildaley
https://workright.campaign.gov.uk/wp-content/uploads/2021/04/Asset-1-300x300.png
phildaley
2023-01-24 08:46:13
2023-01-24 08:46:13
Blog: Questions around wellbeing every business needs to ask itself