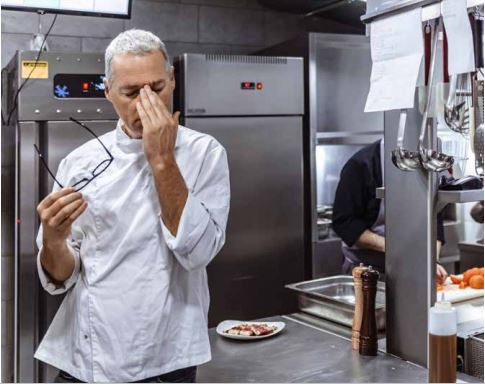 The Times has today reported that noise levels in London eateries are the highest in Europe and second only to San Francisco worldwide.
This highlights another risk that hospitality professionals face as part of their vocation, adding to long antisocial hours and tough environmental conditions on a daily basis – all of which can contribute to stress levels and negatively impact mental health.
HSE's Working Minds campaign is working with The Burnt Chef Project to raise awareness of signs and causes of stress in hospitality so that employers can recognise and respond to reduce risk to workers, such as noise-levels.
According to the Times, sound data* was collected randomly at 1,350 popular London eateries for a survey. In over half of cases decibel levels were above 76 dBA. During peak times, 50 per cent of London restaurants exceeded 80 dBA.
The Noise Regulations enforced by the Health and Safety Executive (The Control of Noise at Work Regulations 2005) say that the level at which employers must assess the risk to workers' health and provide them with information and training is 80 dBA. The level at which employers must provide hearing protection and hearing protection zones is 85 dBA.
Work can be mentally demanding at times and lots of us have experienced stressful periods at work, but when it's happening frequently or over a long period of time, it can really start to impact our physical and mental health.
Kris Hall, Founder of The Burnt Chef Project said: "The wellbeing of hospitality teams has been neglected for far too long, the hospitality sector is the third largest recruiter within the UK employing just over 3.2 million people. Often the hours are long, demanding, often antisocial and workplace environments are hot and noisy, add to this a skill gap shortage from low retention rates and resource crisis we find ourselves facing, it's unsurprising that the workers within the industry are facing high levels of stress."
We need to make looking after our mental health just as routine as managing safety at work. The first thing for employers to be aware of is that the law requires employers to assess the potential risk from work related stress and act on it.
If you didn't know, don't worry – you can get started today with five simple steps:
reach out and have the conversations
recognise the signs of stress, such as noise levels
respond to any risks identified – for example provide information, training or hearing protection
reflect on what's happened – have things improved?
make it routine to check back in on how things are going.
If you'd like to talk to anyone about your mental health or would like to signpost people in your team to a confidential, free service simply text BURNTCHEF to 85258 anytime 24/7 and you'll be connected to a trained volunteer.
If you're an employer, see HSE's Talking Toolkit to help get conversations started and take the quiz to check your knowledge on legal requirements around stress.
For advice on noise at work see HSE's website.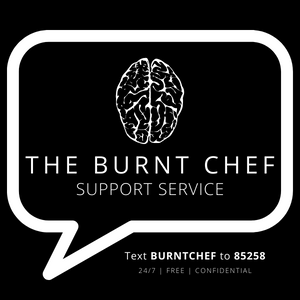 *The figures were released by SoundPrint, a global app that allows users to search for restaurants, cafés and bars by sound levels on a database generated from recordings and sound measurements submitted by other users.
Please note The Times article is subscription only.
https://workright.campaign.gov.uk/wp-content/uploads/2022/06/Chef.jpg
384
485
Jennie Atkins
https://workright.campaign.gov.uk/wp-content/uploads/2021/04/Asset-1-300x300.png
Jennie Atkins
2022-06-22 13:48:34
2022-06-22 14:17:11
Work-place stress trigger: noise in hospitality