By Emma Mamo, Assistant Director of Workplace & Business Development at the Scottish Association for Mental Health (SAMH)
We all have mental health – it exists on a spectrum. We move up and down the spectrum for any number of reasons. The protective and risk factors for our mental health are often the inverse of each other. So our job or employment status can have a big impact either positively or negatively. Having a job where we feel valued and safe will support our wellbeing but being unemployed or being in a job that is insecure or has unhealthy working practices will be harmful.
At least one in six of us at work experience common mental health problems such as depression and anxiety and, for those experiencing mental health issues, two in three people reported that workplace stress was a contributing factor. In addition, research by See Me, Scotland's anti-stigma programme, suggests that almost half of all workers with mental health problems expect to lose their job due to discrimination. This clearly demonstrates the difference supportive colleagues can make.
We know that many employers are now aware of the need to prioritise the wellbeing of staff, but often they don't know where to start, they feel unable to take positive steps towards a mentally healthy workplace due to operational or economic challenges. And some employers are not aware their duty of care at all.
At SAMH (Scottish Association for Mental Health), we're here for people, where and when they need us, and we know from experience that creating a mentally healthy workplace is good for both employees and employers.
A mentally healthy workplace is more productive, has lower staff turnover and fewer absences. Promoting mental health can also help boost staff morale, improve working relationships and create a respectful, inclusive working environment – supporting an organisation to be an employer of choice.
That's why it is important for us to become a partner of HSE's Working Minds campaign to ensure all employers understand their legal responsibility to prevent work-related stress, to support good mental health in the workplace, and to have access to resources to help them take positive action.
But we know that this isn't only about employers; we can all play a role in creating a supportive and mentally healthy culture. Often when someone is struggling with their mental health they will confide in a work colleague, whether work is a contributing factor or not. If someone opens up to you, it's important to encourage them to seek support either internally or externally, so why not take a few moments to find out what support is available at your workplace? Your employer might have an Employee Assistance Programme, for instance, which will offer a range of services to help employees. If you are concerned about a colleague, you could also encourage them to contact their GP or to get in touch with the SAMH Information Service, which can provide helpful resources and signpost to mental health and wellbeing support services in their area.
More about SAMH…
The Scottish Association for Mental Health (SAMH) has been supporting Scotland's mental health for 100 years. It currently operates over 70 services in communities across the country, providing mental health social care support, addictions and employment services, among others. www.samh.org.uk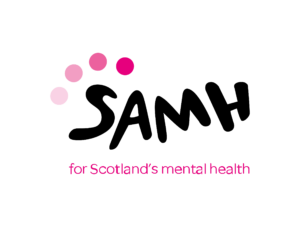 https://workright.campaign.gov.uk/wp-content/uploads/2023/04/Untitled-design-1.jpg
1080
1080
phildaley
https://workright.campaign.gov.uk/wp-content/uploads/2021/04/Asset-1-300x300.png
phildaley
2023-04-05 14:19:58
2023-04-11 17:14:19
Blog: Mental health in the workplace – opening up the conversation